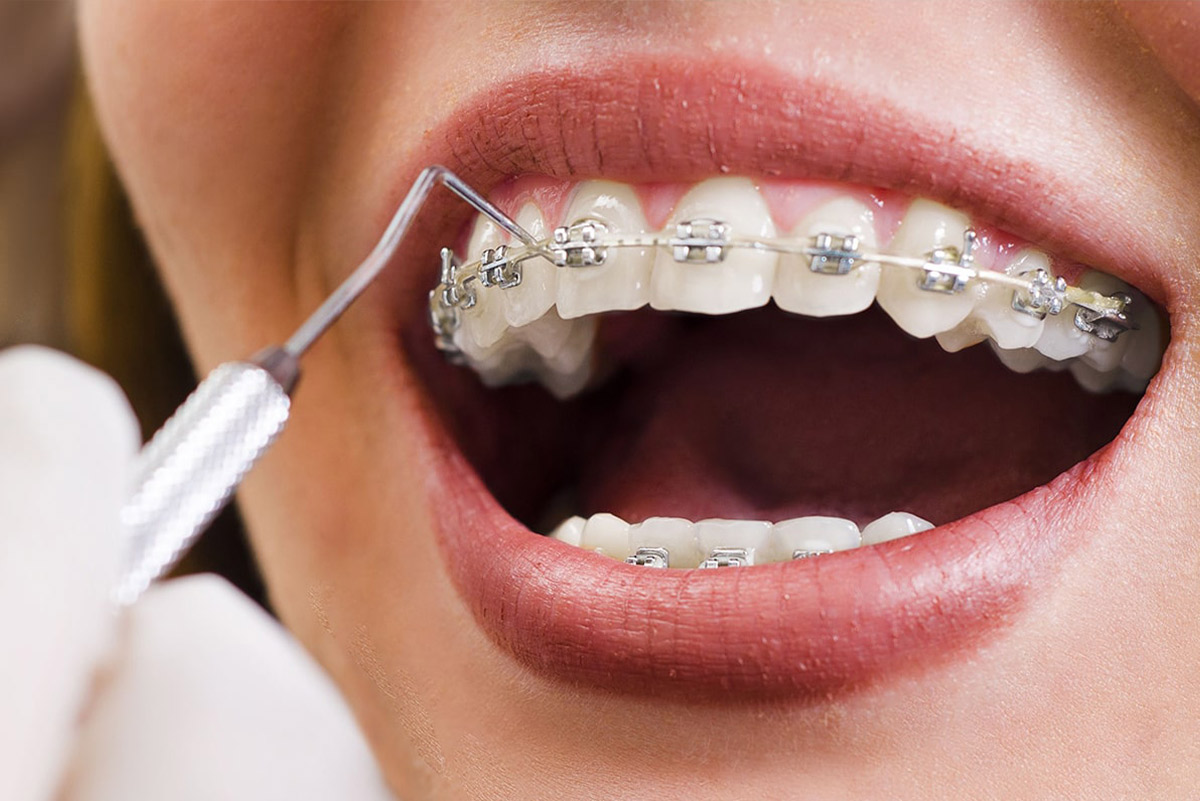 Benefits
The benefits of orthodontic treatment:
Alignment of the upper and lower dental arches
Correction of the bite of teeth so that they mesh together on closing
Reduce the likelihood of damage to prominent teeth
Improve facial aesthetics
Prepare for advanced dental treatment, (crowns implants) or alleviate sequelae of periodontal disease or tooth loss
Prevention
– Properly aligned teeth create good conditions for correct tooth maintenance.
– Not aligned teeth are hard to clean creating conditions for tooth decay, tooth wear, gum disease, conditions of periodontal disease affecting the bone supporting the teeth and tooth loss.
– Not aligned teeth and jaws also create conditions for inefficient oral function, misalignment and stress of the jaw joints. These can lead to chronic headaches and face or neck pain.
Esthetics
– A beautiful unimpeded smile is the immediate most obvious benefit of orthodontics.
When to visit
Orthodontics is for everyone: children adolescents and adults. There is no age limit to enjoy the benefits of orthodontic treatment. There is no 'best' age to visit our team.
First orthodontic evaluation is always advised around the age of 7. It allows your child to get acquainted with the team and the orthodontist to check if there are any problems present, and talk you through the best course of action.
Complete orthodontic evaluation is recommended between the ages of 8 and 10 years. This age is the ideal period during which we can take advantage of the cranial growth.
By this age, most children have a mixed dentition and it is a good moment for the orthodontist to define if there are any developing problems such as misalignment of the jaws, crowding, or overbites. It is the moment that the orthodontist can explain whether your child will benefit from early orthodontic treatment to intercept developing problems, when and how it is appropriate to treat, when to wait and when no treatment is required.
Most orthodontic treatment is carried out on adolescents between the ages of 9 and 14 years. It varies from child to child, and depends on the issue being treated.
Adult orthodontics
There is no such thing as being 'too old' to get the smile you deserve. Adults can also undergo orthodontic treatment anytime. In fact, there are plenty of orthodontic treatments and appliances that are specifically aimed at adult patients. Do not hesitate to ask us for your solution.
Orthodontic appliances
They are made of metal, ceramic or plastic. Whether removable or bonded directly to your teeth, they work by slowly and progressively moving your teeth into the desired position.
Treatments offered by our team
Removable appliances
Fixed appliances (Lingual brackets, self-ligating brackets, conventional brackets)
Aligners (INVISALIGN, Clear Aligner)
Duration of Treatment
Early treatment procedures may take as few as six months. An average treatment time ranges between 18 and 24 months.
Patient growth and compliance are probably the most important factors in advancing the treatment.
Compliance includes regular orthodontic visits, consistent brushing and flossing, eating the right foods, prompt repair of broken appliances, and diligent use of any prescribed functional appliance.
Appointments are scheduled on average 4-6 weeks apart. The orthodontic treatment is followed by a retention phase with regular follow-ups of the patient.

How do we start?
Contact us to plan your visits
First visit: Get acquainted with our establishment and our team. Your visit will allow us to establish what is the orthodontic problem
Records: If a treatment is required, we create a patient file with Xrays, Photographs and Dental Impressions.
Treatment plan and Cost estimate: We present and discuss a Treatment Plan, the procedure and the appliances necessary adapted to the needs of the patient to establish a detailed cost estimate and discuss the administrative technicalities to follow for insurance purposes.
Active Treatment: Regular visits are required on average once a month until the goals set by the treatment are achieved.
End of orthodontic treatment: The end of orthodontic treatment is followed by Retention which aims to retain teeth in the position accomplished by the orthodontic treatment for period of time necessary for the maintenance of the result.