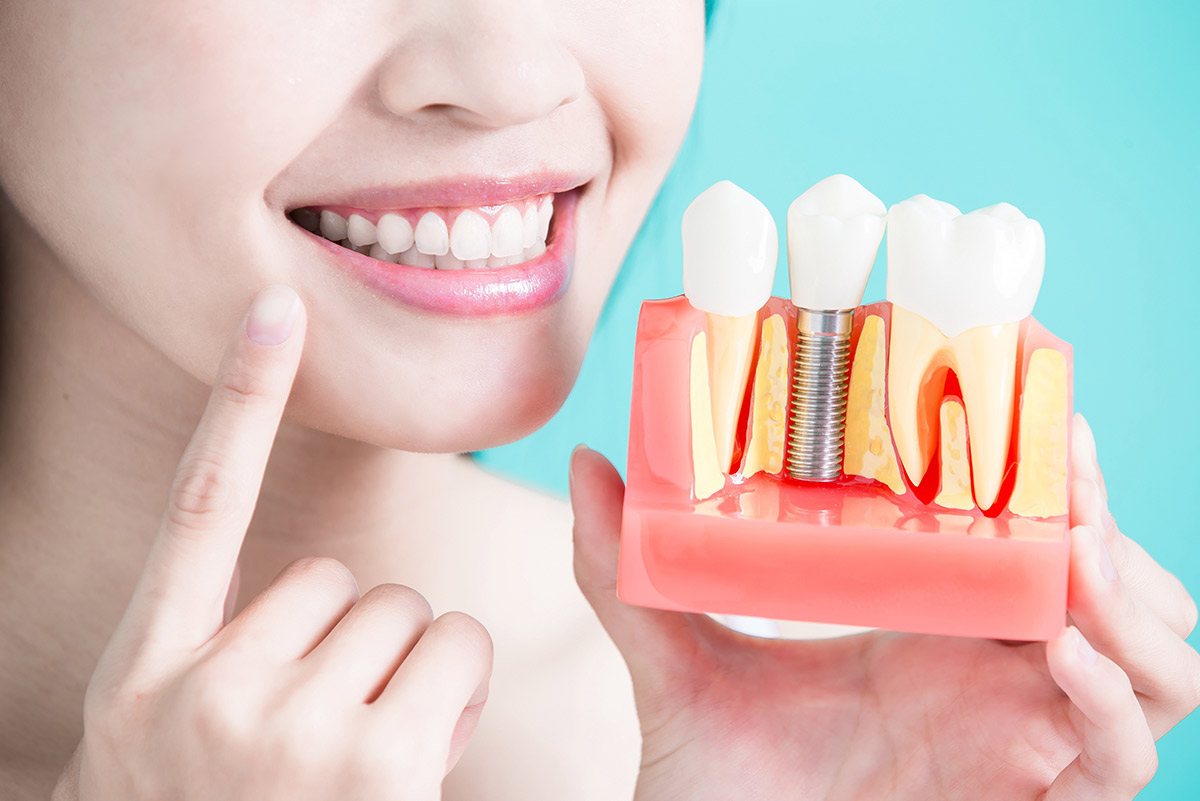 Fixed replacement of missing teeth or help with retention of dental appliances
Dental implants are devices made of titanium. They replace the root of a lost natural tooth. Our dentists have extensive experience in the domain and can offer you tailor made solutions.
Implants are used as support for a prosthetic reconstruction. It can be a single crown restoration, more extensive fixed restorations or dentures that remain fixed in the mouth when eating or speaking
This way there is a rehabilitation of function (chewing), improvement of your physical appearance and the well-being of the patient.
Dental implants need regular follow-ups to ensure their longevity. Studies show that implants with regular follow-up can last for 25 years.